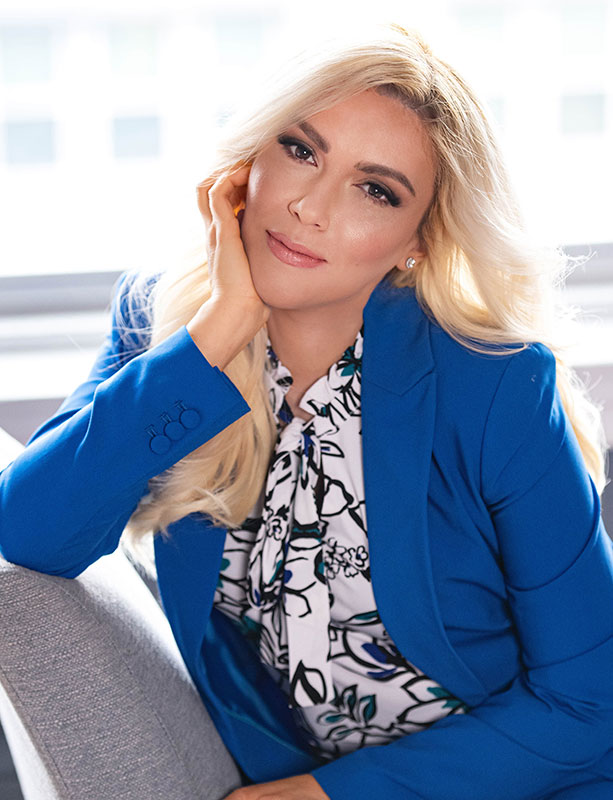 Anna Svetchnikov, MS, LMFT
Anna Svetchnikov is the Founder and Executive Director of Longwood Care, Inc., a licensed marriage and family therapist and author. Anna is a graduate of University of Massachusetts, Boston and holds a Master's Degree in Psychology. She has practiced psychotherapy for more than 10 years, specializing in providing solution-focused therapy to individuals, couples, children, parents and families.
Anna's practice has grown to include numerous facilities under her non-profit organization and her innovative work in the field has built on and expanded to the use and evolution of various approaches in counseling as well as exclusive modalities in individual, couples and child therapy.
In supporting thousands of clients and various populations, her expertise has grown invaluable to individuals seeking to:
– Develop and cultivate emotional intelligence
– Challenge and process feelings to remove barriers to success
– Accept mental health and wellbeing as a strength
– Become a competent expert of their past, present and future
– Use self-esteem and confidence to be a better version self
– Be in control of emotions, mood and life
Anna has received numerous accolades, awards and has appeared on national television networks and provided expert opinions in news outlets.
With more than 40 books published for children, parents and adults, these books focus on providing therapy through storytelling to support emotional intelligence and social emotional learning from a young age to be guided and reinforced into adulthood.
Anna's areas of therapeutic expertise and application include, Positive Parenting, Behavioral Therapy (Cognitive Behavioral Therapy and Dialectical Behavioral Therapy), Solution Focused Therapy, Systemic Therapy, and the Solution-Focused Relational Approach to provide psychotherapy and counseling services to couples, families, individuals and groups. Moreover, she has experience in treating ACOA/codependency, grief counseling, addictions, new immigrants, nursing home patients, PTSD, physical abuse and physical disabilities. Beyond her specialties, she is tri-lingual and effectively communicates in English, Russian and Ukrainian.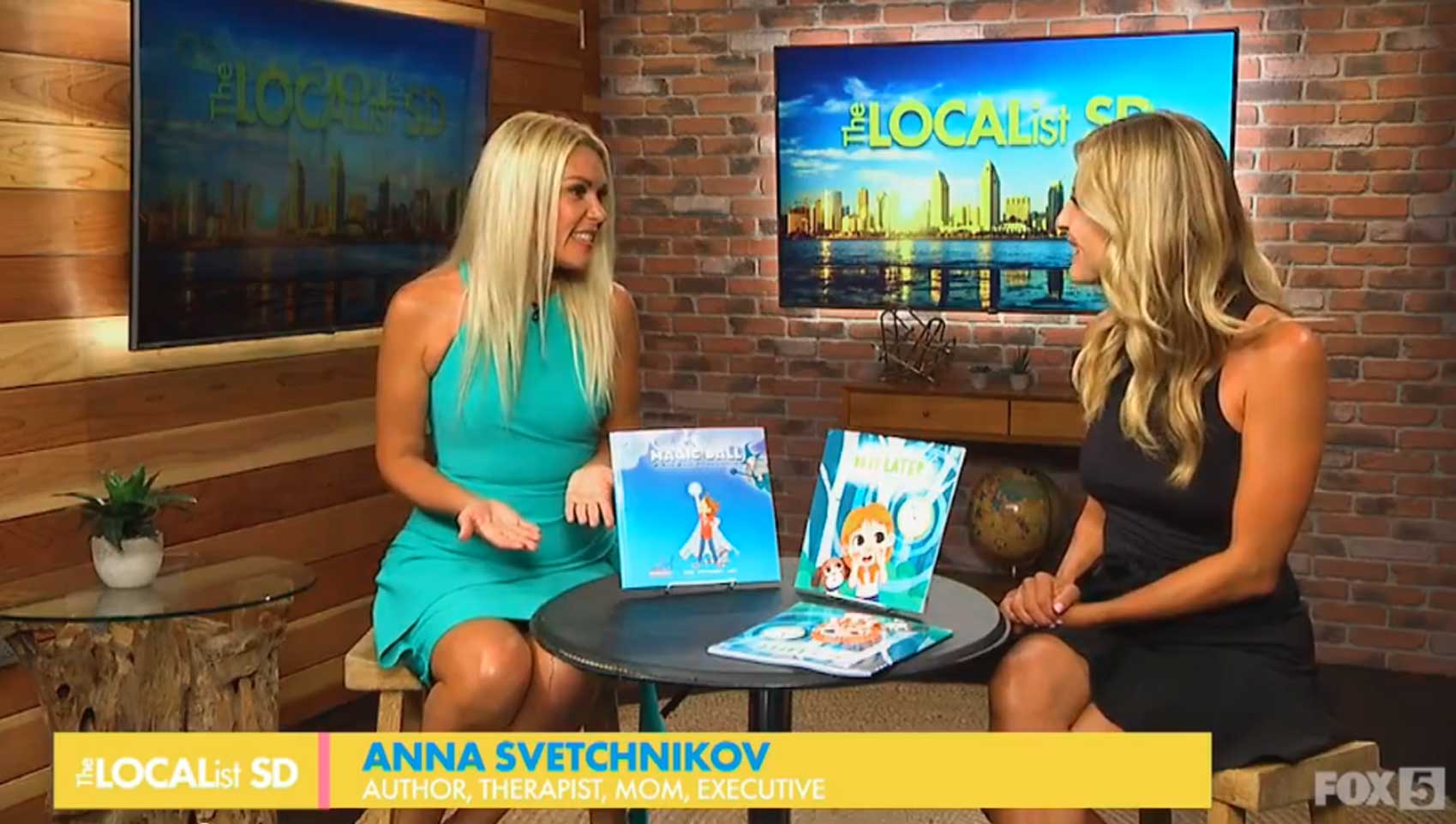 The LOCAList SD – Anna Svetchnikov, AUTHOR, THERAPIST, MOM, EXECUTIVE Author and therapist Anna Svetchnikov is sharing her tips to keep kids from procrastinating! After …
Anna was recently selected as Empowered Woman Award and Top Licensed Marriage & Family Therapist of the Year for 2021 by the International Association of Top Professionals for her outstanding leadership, dedication and commitment to the mental healthcare industry.