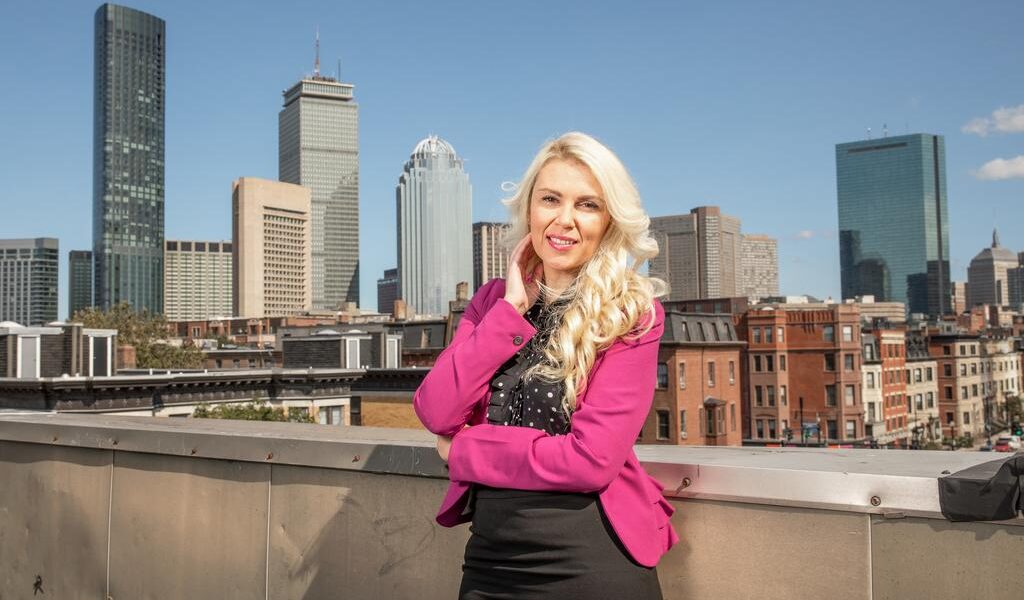 By Jim Morrison – Special to the Journal
Editors note: This is a weekly feature profiling the winners of the Business Journal's 2020 40 Under 40.
Title: Founder, Executive Director Longwood Care
Age: 36
Education: B.S. Psychology, UMass Boston, 2010; M.S. Marriage and Family Therapy, UMass Boston, 2014
Residence: Swampscott
Fun fact: She is the mother of three boys ages 2, 5 and 8
Anna Svetchnikov fell in love with psychology in college and immediately changed her major after her first class. Her fascination with the human mind compelled her to pursue a graduate degree and later work as an in-home therapist for the Home for Little Wanderers, which had a strong influence on her approach to helping children and families.
In 2016, she began her own practice, Longwood Care. Today, her practice sees 900 patients a month and is looking to expand.
"I always wanted to have an office that is different," she said. "Some people were traumatized in their homes. I wanted to create a safe office environment, but it looks and feels like a home. We have offices that look like a living room or a kid's bedroom with all the toys. We have kitchens, rooms for couples, teens and even hybrids."
The stress and anxiety of the pandemic is making her practice busier than ever. She said she used to offer immediate appointments to anyone who needed one, but now she's been forced to create a wait list, even after increasing her patient workload.
"There are many families being impacted by Covid-19," she said. "I know a lot of divorces are happening this year because of the stress. A lot of parents are reaching out because their teens or pre-teens are upset and need to talk to someone. I work seven days a week managing the practice and seeing patients."
To help kids cope, she began writing children's books and giving them to the children in her practice. She said the books have won 12 awards from different organizations.
"I released the first one, "Awesome Team vs. CoronaVera," in April 2020," she said. "I used it a lot in my sessions with kids and they liked it, so I wrote more, and now have more than 30. They help kids cope and I included therapeutic exercises for them to do, too. There's a Youtube video of the first one.
In 2017, Svetchnikov was looking for a reason to get back in shape after the birth of her second son, so she entered the competition to become "Mrs. Massachusetts" and ended up winning. She used her platform to advocate for kids and helping parents understand the many reasons kids can act up.
"Often, when kids misbehave, their parents bring them in and say 'fix my child.' As a family therapist, I see it as the child acting out the dysfunction of the family. So we created a campaign," she said. "It's helpful, and we use it in our behavior-management program. We talk about why kids misbehave. Are they modeling their parents' behavior? Are they seeking negative attention?"
Inspired by the popularity of her children's books, she decided to embark on another project to help reach and help more families.
"I'm working on a book called 'The Parent Survival Manual'," she said. "It's about behavior management for parents. It should come out in the next couple of months."